Several like minded individuals, who owned Automilans, decided it would be a good idea to create an 'owners club' where experiences could be shared. Sadly the owner's club never materialised (and the vehicles have found new owners) but this website was born from the intentions and remains available today as an evolving reference for Automilan.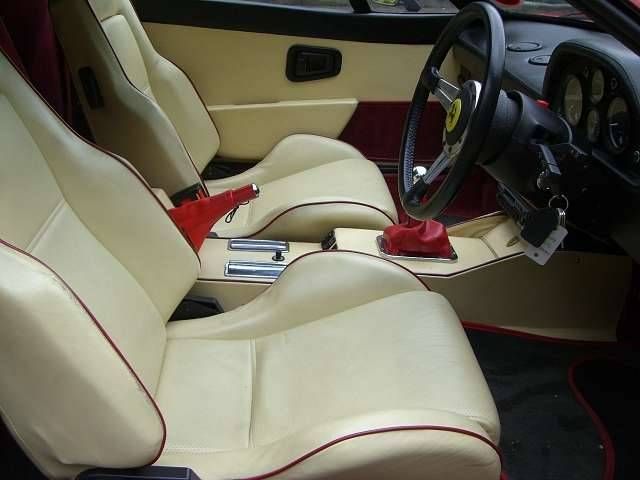 Feel free to browse the site and use the 'contact us' page for any enquiries or feedback (and if you have anything Automilan related that you wish to share).

Regards
"Automilan Owners Club"
Last update:

15 Jun 2022 - Automilan molds and chassis jigs available - "For Sale" page updated. If interested then please use 'contact us' form so that dialogue can be initiated.
14 Jun 2022 - General update of site including removal of redundant articles (ongoing)
13 Aug 2021 - All pages updated - specifically Showroom & Chatroom
07 Jul 2021 - Both Automilans listed below are now sold.
08 Jun 2021 - Automilan for sale - see "For Sale" page or go direct to ebay (https://www.ebay.co.uk/itm/294216962596?hash=item4480b29224:g:GDkAAOSwV75gv28G)
17 Mar 2021 - Automilan/Quadriga for Sale - see "For Sale" page or go direct to Facebook page (opens in new window).
09 Feb 2021 - Apologies - it's been a while. 'Contact_Us' form failed so now replaced with one that works. Feedback & wish lists welcomed.
---
07 Dec 2019 - Tyres 2 x Hankook i*cept evo 205/55/16 for sale (cheap). SOLD.
22 Jun 2019 - Due to Chatroom not being used have closed it down. Can start again if there is a demand for it.
21 Jun 2019 - Showroom updated with exe slideshows per car. Currently on trial run. Feedback welcomed
---
17 Dec 2018 - Due to lack of funds I've had to consolidate hosting so lost 'chatroom' but have established new 'chatroom' using 'phpbb' which seems to work fine. Comments welcomed.
30 Oct 2018 - Apologies for the long silence. The replacement apps that were found all required starting from scratch so gave up and have updated manually. Personal circumstances and work prevented spending time on the website but that has now been rectified. The "Showroom" of owner's cars is now working again though in a different format. Will try to improve in future. "Events" has been replaced with a simple 'No events' statement. The "Contact Us" form has been replaced and will hopefully reduce the amount of spam received. Good news is that "Chatroom" is back on and using an external Forum app.
---
11 Oct 2017 - Workshop updated to include latest IVA manual
11 Oct 2017 - Workshop updated to include latest IVA manual
08 Sep 2017 - "For Sale" updated - Pace Quadriga on ebay (or click here to go directly to ebay)
10 Jul 2017 - Automilan and Mera for sale. Click here to jump to 'For Sale' page
06 Sep 2016 - Apologies for long delay - website builder app no longer working so changes now at command level until replacement app is found
18 Apr 2016 - "For Sale" updated - Quadriga sold for £1,800 (1 bid)
13 Apr 2016 - 'Chatroom' re-enabled with Captcha for security
12 Apr 2016 - Quadriga for sale on ebay - link added to "For Sale"
11 Aug 2015 - 'Workshop' - 'Build Info' update with details of suspension mods.
24 May 2015 - 2gether insurance added to 'Links'
12 Apr 2015 - Castle Combe Action Day on 20 June added to "Events"
20 Jan 2015 - Link to Fiero forum for pics and info of Stinger car added to "Links"
16 Jan 2015 - List of 'Events' added for 2015  .. courtesy of Totalkitcar
15 Jan 2015 - New category (Tony) added to Showroom (with pics)
02 Oct 2014 - 'Chatroom' removed (again) due to excessive abuse
23 Jun 2014 - Silverstone 25/26/27 July 2014 added to 'Events'
14 Jun 2014 - Donnington 30/31 Aug added to 'Events'
10 Jan 2014 - 'Spares' moved from 'Workshop' to own tab as 'For Sale'
09 Jan 2014 - Splash intro page (festive greeting) disabled.
09 Dec 2013 - "Sold" removed since now out of date
08 Dec 2013 - "Chatroom" removed due to excessive abuse
18 Nov 2013 - Quadriga on ebay now 'Sold'
10 Nov 2013 - "For Sale" updated again - Quadriga on ebay
02 Nov 2013 - "Sold" tab removed
28 Oct 2013 - "Showroom" updated. Mike's sold his car (not the recent one on e-bay)
27 Oct 2013 - "For Sale" change to "Sold"
25 Oct 2013 - Automilan for sale. Ebay listing re-appeared so added to "For Sale" tab
24 Oct 2013 - Oops! Ebay entry disppeared so "For Sale" tab removed
23 Oct 2013 - Automilan for sale. Ebay listing added.
27 Aug 2013 - Some pics from the event added to Events - Donnington 2013
18 Aug 2013 - Events & Chatroom updated. Keith & Mike at Donington ("Italian Replica" area)
08 Jun 2013 - 'Links' now on their own page
31 May 2013 - Chatroom now within the US web server. Apologies to those who submitted to previous forums.
30 May 2013 - Catastrophic failure of UK external forum server. Hardware & data recovery unlikely.
26 May 2013 - Chatrooms location changed - available again 27th May 2013
22 May 2013 - Link to Newark show added to 'Events'
21 May 2013 - Mike's Stoneleigh pictures added to 'Events'
19 Feb 2013 - Wheels & Tires added to 'Workshop' and 'Chatroom - Links'
18 Jan 2013 - Added manufacturer's website to 'Brochure' & 'Links'
08 Oct 2012 - Reception page updated (non-applicable section removed)
22 Sep 2012 - Link for electrics schematic updated
19 Sep 2012 - Events tab added (with content)
11 Sep 2012 - Splash screen (Flash Intro) removed
10 Sep 2012 - Font changed throughout site - type and size
29 Feb 2012 - Magazine reviews added
28 Feb 2012 - Quadriga info added.
10 Feb 2012 - Showroom image order updated
25 Jan 2012 - VOSA SVA/IVA manual in workshop & site colours changed
21 Jan 2012 - Showroom updated (more pics) & Brochure added
20 Jan 2012 - Text and layout errors corrected
19 Jan 2012 - .info site replaces .com
18 Jan 2012 - Wiring diagram added (Workshop - Electrics)
14 Jan 2012 - Gallery updated
13 Jan 2012 - History updated (with pics)